News
Osage County
Posted: Jun 23, 2014 10:31 AMUpdated: Jun 23, 2014 10:31 AM
Osage County Election Board Offers Tips When Voting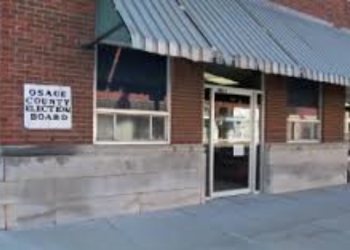 Colton Scott
On Tuesday, June 24, Osage County voters will be heading to the polls for the Primary Election.
The Osage County Election Board has some tips for all those who plan to vote. They are urging voters to make sure they properly mark their ballots during the voting process and bring necessary forms of identification to the polling place.
Voter ID cards are some of the easiest ways to vote, but you may also use an unexpired photo ID card from the federal government, the state of Oklahoma, or a government-recognized Indian tribe.
If errors are made when casting a ballot, officials say return the damaged ballot to the precinct, and they will then issue a new ballot.
The polls open at 7 a.m. and close at 7 p.m.
« Back to News