News
Osage County
Posted: Jul 21, 2014 10:05 AMUpdated: Jul 21, 2014 10:05 AM
Osage Commissioners Reject Social Media Bids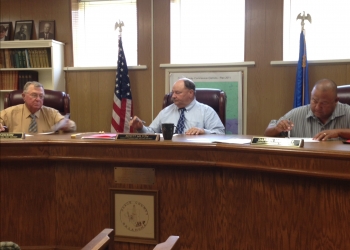 Colton Scott
The Osage County commissioners met Monday morning to discuss and take possible action on several new items on their agenda.
One of the first items on the agenda to be discussed was whether or not they would approve a bid for the new Osage Tourism Social Media Program.
The commissioners rejected two bids that were submitted to them due to both being "over budget." The commissioners will discuss further bids at upcoming meetings until they select and approve one.
Then, in other business, Terry Westmoreland with 21st Boston Mutual presented the commissioners with a supplemental life insurance program for county employees.
The commissioners will decide on this program at their next upcoming meeting.
Also approved were four programming resolutions for four separate bridges throughout Osage County.
To wrap up the meeting, the group approved donating the fairgrounds arena for a benefit roping for the Cecil Gullett family.
The commissioners will meet again next Monday for their regularly scheduled meeting.
« Back to News