News
Local police
Posted: Jul 28, 2014 9:49 AMUpdated: Jul 28, 2014 9:49 AM
Police Seek U-Haul Information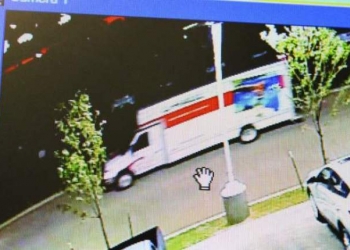 Charlie Taraboletti
Bartlesville police are looking at the possible role played by a U-Haul truck they found on video to the theft of wheels and tires at Patriot GMC earlier this month. Speaking on a KWON City Matters program, Chief of Police Tom Holland said police suspect the U-Haul was used to transport 47-thousand dollars worth of wheels and tires away from the dealership.

The vehicle has a "Venture Across America" graphic on the side. Holland hopes security video from businesses near Patriot GMC will reveal other information.
Your information is important. If you have information about where police can locate the wheels and tires taken or the people involved in the theft, call the Bartlesville Police Department Investigations Division at 918-338-4015. You can provide information to the police and remain anonymous. Call the local Crime Stoppers program at 918-336-CLUE or nationally at 800-222-TIPS.
« Back to News