News
Osage
Posted: Aug 13, 2014 9:55 AMUpdated: Aug 13, 2014 9:55 AM
Display Cases Donated To Osage Historical Society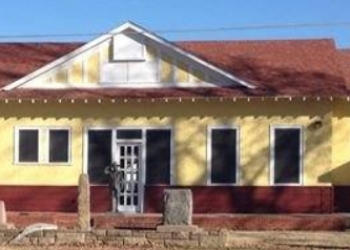 Colton Scott
Nine exhibit cases have been donated to the Osage County Historical Society Museum by current Osage Nation Principal Chief Geoffrey Standingbear and Assistant Chief Raymond Red Corn.
The cases will be used to preserve artifacts throughout the museum, and they contain fiber-optic lighting used to enhance the displays.
The new cases will be housed in the John T. Moncravie Osage Room in the museum.
Business hours for the museum are Tuesday through Saturday, 10 a.m. to 5 p.m. For more information you can visit the museum website at osagecohistoricalmuseum.com.
« Back to News