News
Local News
Posted: Aug 19, 2014 4:27 AMUpdated: Aug 19, 2014 4:27 AM
ALS Ice Bucket Challenge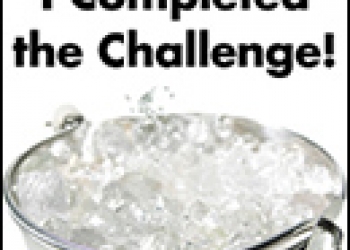 Jon Eastman
You may have seen it on TV or the internet, but today you will hear it on the radio, the ALS Ice Bucket Challenge.
Jonathan Eastman Took the ice bucket challenge Monday evening, but why?
ALS, also known as Lou Gehrig's disease affects nerve cells in the brain and the spinal cord. Those affected by the disease lose control of their motor functions and the disease eventually leads to death. The purpose of the challenge is to raise awareness about the disease as well as raising money. For those like Jon for who it is difficult to donate, it is easy to take part in the challenge to raise awareness, for others it may be easier to donate money towards the cause. For all, it's a win-win situation. To see the video of Jon taking the ice bucket challenge, click here.
« Back to News