News
Politics
Posted: Aug 23, 2014 7:30 AMUpdated: Aug 23, 2014 7:30 AM
Dole to Tour Kansas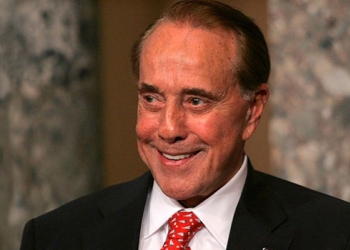 The Associated Press
Former U.S. Senator Bob Dole returns to Kansas next month for the latest of several planned trips to his home state this year.

The 91-year-old Russell native lives in Washington, D.C., and is making the homecoming tour to greet longtime friends and supporters throughout the state. He spends an hour at each stop, chatting with fans and old acquaintances.

The schedule for the first week of September will take Dole to 10 communities in southeastern and south-central Kansas, beginning September 4th in Independence. He'll be in Howard, Sedan, Winfield and Wellington the following day.

On September 6th, Dole is to make stops in Kingman, Pratt, Coldwater, Medicine Lodge and Anthony. He'll spend the afternoon of Sunday, September 7th, greeting visitors to the Kansas State Fair in Hutchinson.
« Back to News