News
City of Bartlesville
Posted: Aug 28, 2014 9:55 AMUpdated: Aug 28, 2014 9:55 AM
Iced Dunk Tank Challenge Announced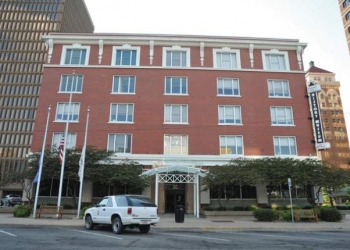 Charlie Taraboletti
The City of Bartlesville's Police and Fire Departments will hold an ICED DUNK TANK CHALLENGE next Friday morning. September 12th beginning at approximately 10:45 AM and ending at approximately 5:00 PM.
The event is set to start at 10:45 and continue until 5 o'clock. The DUNK TANK CHALLENGE will take place in downtown Bartlesville on the north side of the Bartlesville Municipal City Hall building located at 401 S. Johnstone Ave. There will be two dunk tanks filled with iced water, one tank manned by Bartlesville Firefighters and one tank manned by Bartlesville Police Officers.
If you want to dunk either a Fireman or a Policeman can do so by paying a minimal $5.00 fee to get three throws at the dunk tank target of their choice. All proceeds raised during this event will be donated to the Bartlesville Boys and Girls Club to benefit area youth and youth mentoring programs.
Your Bartlesville Police and Fire Departments invite you to come out and have some fun with us while donating to this important organization in our community. As a side note, whichever dunk tank -- either Police or Fire -- raises the most money for The Boys and Girls Club will be given the exclusive right to challenge the opposing side to another task to benefit a charitable organization of the winning side's choice.
According to a statement from Police Captain Jay Hastings, Let the games begin!
« Back to News