Sports » Latest News
Golf
Posted: Jun 23, 2014 4:55 AMUpdated: Jun 23, 2014 5:57 AM
King is King Part II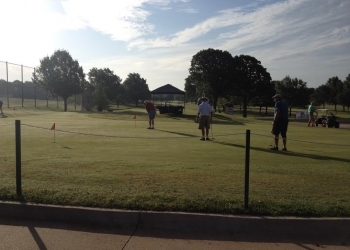 For the second straight year, Spencer King is the Bartlesville Men's City Golf Champion. King shot a 70-69 during the two day event at Adam's Golf Course for a two stroke win over Joel Smith and Jordan Boerio. Layne Parham finished 4th with a 145.
Other results:
Senior Flight: Overall Gross Senior Champion-Steve Secora-145; 1st Net Champion-Darrell Harris-134;
2nd Net-Bob Wilson-140; 3rd Net-(Tie) Mark Kertok, Jerome Gibson-140.
Second Flight: 1st-Allen Nichols-130; 2nd-Larry Thrash-142; 3rd- (Tie) Rich Reilly, Chris Baker-145.
First Flight: 1st-Austin Curd-132; 2nd-Jake Beyer-140; T-3rd-Mike Jones, Bob Reilly-145
« Back to Sports